Super Sketch
The Super Sketch was developed by Personal Peripherals and was a drawing board for the TI-99. The included manual states,

"You are now in possession of an extremely versatile and easy-to-use computer graphics products available for your home computer. Super Sketch gives you the ability to create super video graphics without years of programming experience. In fact, you will be able to produce beautiful graphics immediately."

I must agree that the setup is quite easy. Just setup the board, slip in one of the included pictures, and insert the module into the console. It is a bit clumsly to use, and curves leave a lot to be desired, but other than that it is fun, and I would assume easy to use for the younger age group!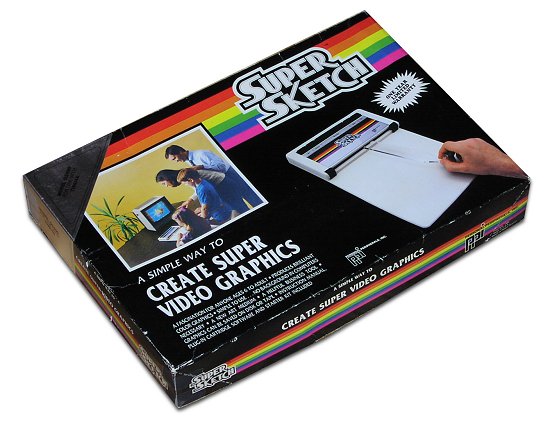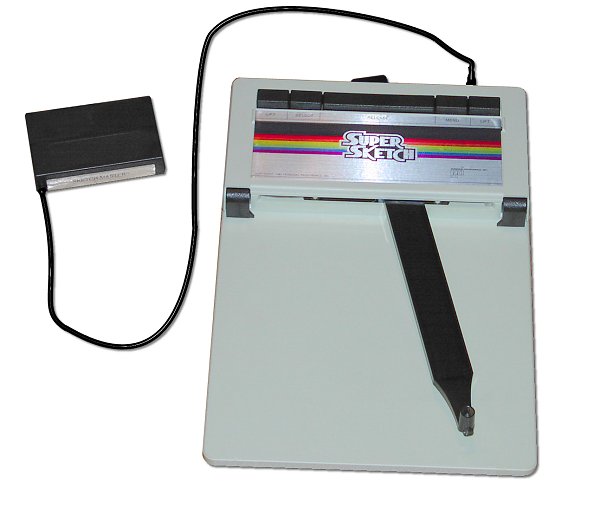 This is a picture of the Super Sketch and it's command module. The arm used to copy drawings can be seen here. There are several buttons, across the top. These are the Lift, Select, Release, and menu buttons.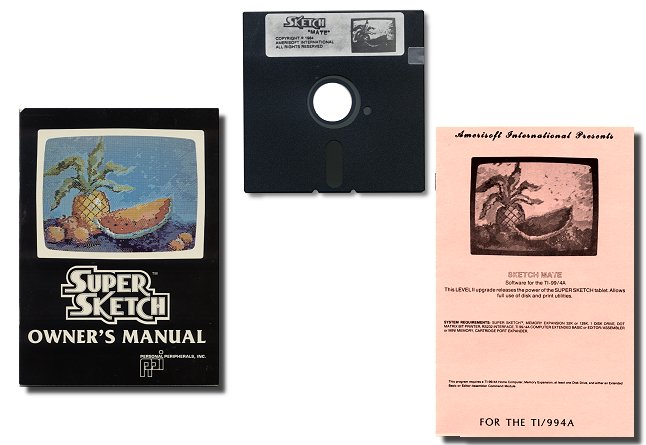 The Super Sketch manual was included in the kit. The Sketch Mate manual and software was purchased later and was an enhancement for the Super Sketch.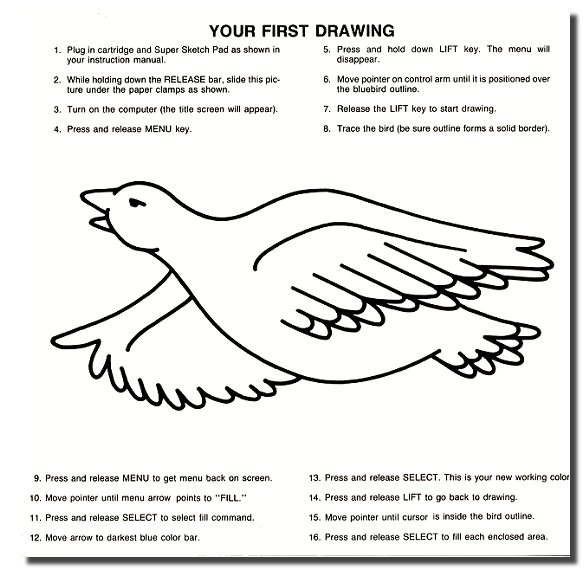 The Super Sketch also came with a "Starter Kit" which included some easy start directions, along with several drawings to copy.