2005 Chicago Faire
Pictures
The 23rd Chicago International Faire was a success!!....

The faire was held on November 12th, 2005 at the Evanston Public Library.
The Faire....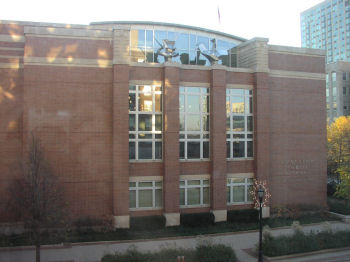 The Evanston Public Library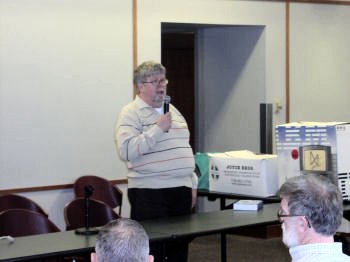 Berry Harmsen gave a very informative talk about all the happenings in the European TI community.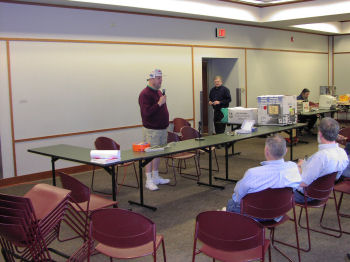 Hal Shanafield, organizer of the faire explains the plans for today's faire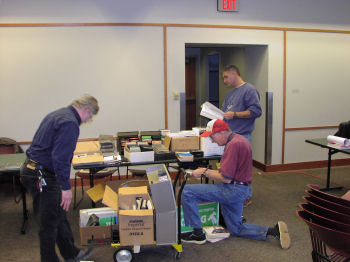 Digging through some of the TI treasures for sale!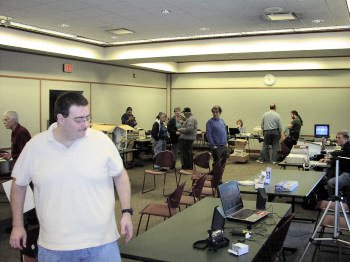 Bruce Maret worked hard taking videos of the Faire and presentations.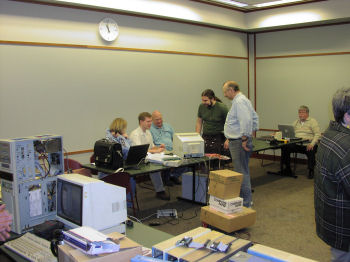 A lot of hardware and software discussions were to be had!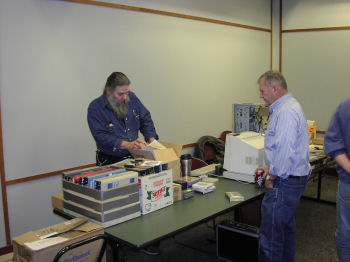 As usual David Connery had many TI wares for sale.. (the check is in the mail :>)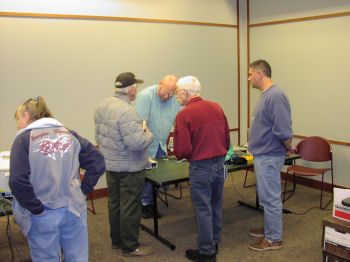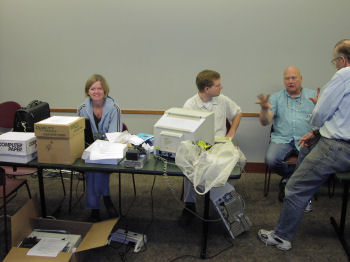 Tim Tesch and Richard Bell enjoyed a lot of "TI talk" Joining Tim at the table was his wife.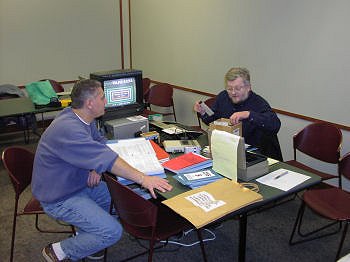 Walid Maalouli and Vic Steerup discussing TI graphic programs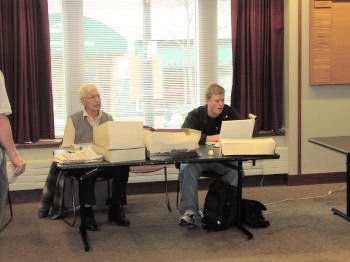 Al Antonowitz and John Shanafield man the TI users group table. Don was webcasting the Faire.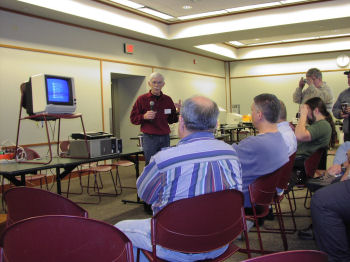 Lew King gave an interesting demonstration using Term 80 to transfer files (using Zmodem yet!) from the TI to a PC and back again.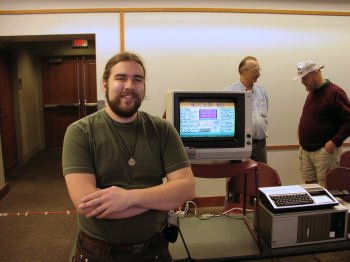 Jeff Brown standing next to a TI running his Term80 program.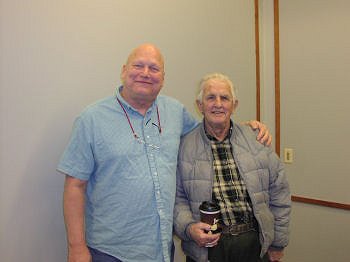 The last two TI BBS sysops in the world! Richard Bell and Harold Mayo.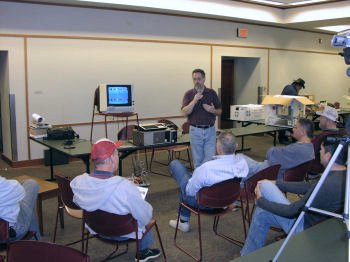 Ernie showed all how to use Fred's new DSR with the DE card. As usual a very informative presentation.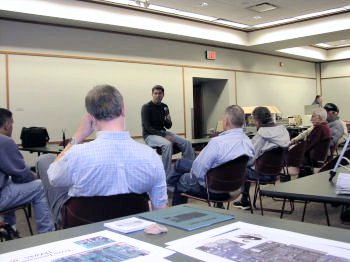 Carlos Randolph gave a very personal talk about some of his present and future projects for the TI community.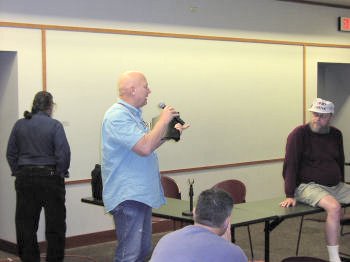 Richard Bell took a few minutes to discuss some present and future TI hardware.
The Banquet.....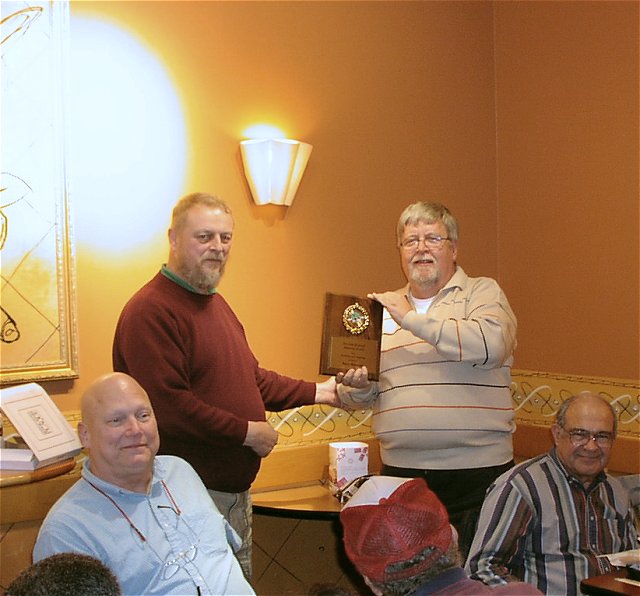 Berry Harmsen, chairman of the Dutch TI User Group, receives the John Birdwell Memorial Award for 2005 , presented by Hal Shanafield.
After the Faire the group migrated to Screenz.. where the Rob Tempelmans Plat Award for 2005 was awarded to Thierry Nouspikel's TI web site.

It's hard to belive that another TI Faire is over..... It goes way to fast.. Thanks to EVERYONE who had anything to do with another GREAT FAIRE!!!! See Ya next year!

Ron